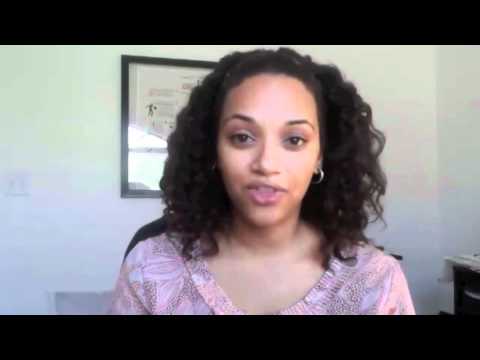 As an entrepreneur, you probably have no idea how to manage the legal side of running your business.
You are not alone! Many entrepreneurs "don't know what they don't know" about the legal needs of their business. However, that doesn't mean you should ignore taking care of the business you've spent so much time and money creating AND that provides your main source of income! Doing so is most likely costing you thousands and resulting in a loss of productive work time that you could be using to produce even more income.
Setting up your business properly and having your legal ducks in a row saves you time in the daily operations of your business and can be leveraged to increase revenue.
Here is how not taking care of your legal needs results in a loss of productivity and cash:
Fretting over getting paid instead of having a system in place to keep clients highly motivated to pay you on time.
Having long drawn out email tennis to discuss terms of contracts that should be standardized for repeated use.
Working longer hours to pay a larger tax bill because you didn't take the time to figure out the right business structure.
Working longer hours to make more money because you're not putting your intellectual property to work for you.
Losing weeks to getting audited and losing your liability protection because you're not keeping proper business records.
I could go on …
If you have no idea where to begin with managing your company's legal needs, you're in the right place!
As a business lawyer, I work with entrepreneurs on their legal stuff everyday. In fact, it's my responsibility to manage and anticipate the legal needs of my clients to ensure that their revenue is protected and that they don't make any legal missteps. I love that my clients call me before they launch a new product, hire an independent contractor or do pretty much anything else!
Unfortunately, I get plenty of calls and emails from business owners after something has already gone wrong.
Sometimes it's because a competing company is using their business name.
Sometimes it's because they got screwed over by Legal Zoom.
Sometimes it's because a client hasn't paid a large bill and it's thrown a big monkey wrench in their cash flow plans.
Sometimes it's because they received a scary letter from a big bad lawyer, or worse, the IRS!
Among other things …
When I get these calls it totally bums me out because, while I can definitely help at this stage, it is a hundred times easier to help before any of this stuff happens. Plus, it's less expensive in time, money and headaches.
I know that you don't want to spend your time learning how to do my job. You just want to get the information you need to take care of the legal stuff correctly and quickly, so you can get back to doing the work you love.
That's exactly why I am teaching a new 4-week workshop this summer, The Online Entrepreneur's Non-Confusing Guide to Business Law. This workshop will give you the information and tools you need to take care of the legal leaks that are probably costing you tons of time, money and peace of mind.
This summer take care of your legal needs once and for all!
The summertime is a great time to get your legal ducks in a row, especially if you have the type of business that slows down during the summer months. Take care of your legal needs now so you're poised to make more money, be more productive and rock your business this Fall!
Introducing the The Online Entrepreneur's
Non-Confusing Guide to Business Law
4 On Demand, High-Impact Audio Recordings where you will learn The 4 Key Areas of Business Law – exactly what you need to know to take care of your company's legal needs.
4 Live Review Sessions each week to make sure you understand the material and can get all your questions answered. There will be a way to submit your questions anonymously.
The Online Entrepreneur's Non-Confusing Guide to Business Law Worksheets jam packed with the resources and information you need to take care of your company's legal needs including fill-in-the-blank templates and step-by-step checklists.
By the end of this class, you will have all the information and tools you need to take care of your businesses basic legal needs.
Rachel does not mess around with a bunch of useless information. She gives you all the essentials you need to get started.

Therese Lee, Esq.
Here are some of the benefits of managing your company's legal needs:
you get paid on time.
you get taken seriously by clients and partners.
you're ready for new opportunities from kickass joint ventures to venture capital.
you're ready to deal with any pain in the ass problems that may arise such as audits and business disputes and can manage them efficiently (PLUS having your legal needs handled makes these less likely to occur).
You're ready for a vacation because you put your intellectual property to work for you.
Rachel is professional, friendly and creative. She was able to help mediate a grievance in a timely manner and helped me avoid the costly, both financially and emotionally, road of litigation. I valued this experience so much that I am currently utilizing her services again. As someone from Gen Y, I appreciate her focus on assisting new, young clients and entrepreneurs. I highly recommend her.

Shae Pepper
You will learn everything you need to know to take care of your businesses basic legal needs:

Every Tuesday for 4 weeks (starting on July 3), you'll receive new content including an audio recording covering that week's business law topic plus the corresponding worksheets so you can take action on what you've learned.
Each week I'll also inform you of what you can handle on your own and what may require the help of an attorney (hint: more than 80% of the material can be done on your own!). I will also share how to find an affordable attorney and cost-effective ways to work with an attorney so you can completely avoid enormous legal bills!
After you've had a chance to go through the week's content, we'll do a Live Review Session to make sure you understand the material and I'll answer any questions you have.
Ready to start taking your business seriously? Click here to register now.
Week 1: Structure your business to maximize profit
Learn strategies to determine which business entity is right for your business and how to manage the entity you've already created so that you don't pay too much in taxes or put your personal and business assets at risk!
We'll cover exactly how to keep good business records – a practice that will save you tons of time and money!
You'll receive a step-by-step checklist that I use in my own practice to ensure you form your business correctly!
Week 2: Legal agreements that create opportunity
Learn which contracts you need to boost efficiency and take advantage of money making opportunities in your practice.
There will be an Anatomy of a Contract exercise that will empower you to understand the contracts you encounter in your business.
Plus two fill-in-the-blank contract templates: Client Service Agreement & Independent Contractor Agreement. This alone is worth $1,500!
Week 3: Leveraging your intellectual property
Learn the basics of trademark and copyright law and how it applies to your business.
Learn how to register and protect your copyrights and trademarks
Start capitalizing on the intellectual property you already own as an additional source of revenue for your business!
Week 4: The laws of the wild and crazy Internet
Learn the different internet laws that you need to comply with when running a business online and how they can help you take better care of your customers – including privacy laws, online contests, how to use disclaimers and more.
Create your own customized privacy policy for your various websites!
When, Where & How Much?
Course materials will be sent to you once per week every Tuesday beginning on July 3.
Live review sessions will take place via telephone and online (choose one or both mediums to participate) on the following Monday evenings from 5-6pm Pacific and 8-9pm Eastern.
Live review session dates are July 9, 16, 23 & 30. 
The Live Review sessions will be recorded and posted immediately so you can listen to it when it fits your schedule.
The Online Entrepreneur's Non-Confusing Guide to Business Law Workshop Investment: $297

That means you get over 4 hours of audio recordings + 4 Live Reviews Sessions with an actual business attorney, plus The Online Entrepreneurs Non-Confusing Guide to Business Law Worksheets including checklists and templates for less than three hundred bucks. That's a value of at least $3,500, if you were to work with me independently.
Registration closes July 2. I am not sure when I'll have the chance to teach this workshop again. So don't miss this opportunity to finally start taking your business seriously at a price even a bootstrapping entrepreneur can afford. 
Rachel Rodgers provided a wealth of information in such a short amount of time. This class was truly invaluable!

Irena Purves
The "This Won't Be a Waste of Your Money" Guarantee
I am committed to your complete satisfaction with The Online Entrepreneur's Non-Confusing Guide to Business Law. If for any reason you're not entirely satisfied with the class or feel that you did not receive the value you were looking for, a 100% money back guarantee is open for 7 days from the first day of class. Just send me an email to let me know and your money will be refunded, no questions asked. Your refund will be issued within 7 days AND you'll get to keep the first week's content!

Why Me?

I am a business lawyer and entrepreneur myself. I run an online law practice called Rachel Rodgers Law Office where I work with entrepreneurs everyday to help them start, grow and protect their businesses.
My practice has been featured on MSNBC, Forbes, Entrepreneur Magazine, Time Magazine, The Christian Science Monitor, The ABA Journal, Canadian Lawyer and more.
I understand that working with an attorney might seem scary. I want to empower you to understand the way the legal side of business works so you can take steps to protect your business, save time and make more money!
Sincerely,
Rachel Rodgers, Esq.
As an entrepreneur, one of the most essential tools of success is to align yourself among loyal and resourceful individuals with a genuine interest in the future growth and success of your organization. I feel privileged to have Rachel as a valued asset to our company. I am exceedingly grateful for her commitment, and the level of dedication she provides. I highly recommend her legal services and certainly look forward to continue working with her.

Ayanna Ifill

PS – Look, the time is now. Don't wait for something bad to happen before you start recognizing the true value of your business. Take care of this legal stuff so you can make more money, be more productive and rest assured that your business and revenue stream are taken care of! Register today.